Must Travel Deluxe Collection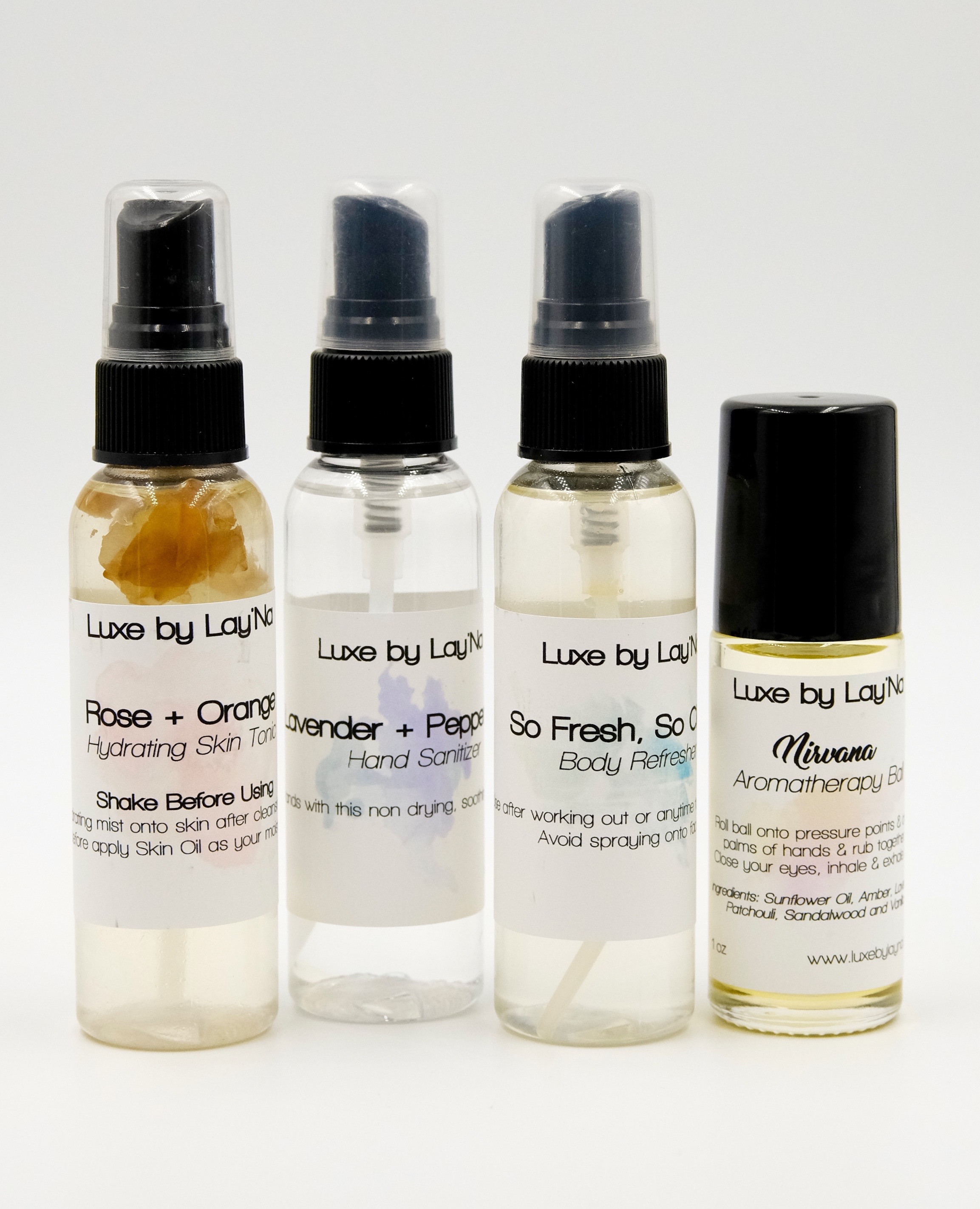 Must Travel Deluxe Collection
The Must Travel Deluxe Collection is the perfect travel companion! It has all the necessities you need for any trip no matter how long you are away from home.
COLLECTION INCLUDES
First Class Collection:
* Rose + Orange Hydrating Skin Tonic: Because really, who can stay hydrated at 20 million feet in the air?
* Lavender + Peppermint Hand Sanitizer: Planes are icky!
* Nirvana Roller Ball: To calm yourself down after standing in line for TSA, coffee, the bathroom and boarding the plane.
* So Fresh, So Clean Body Refresher: Perfect to freshen yourself up after a long flight or that sprint across the airport to catch your connecting flight.
Jet Setter:
* Skin Oil and Skin Tonic for your skin type.
* Rosemary + Geranium Face Wash
* Amber + Sandalwood Dry Body Oil
* Good Morning Sunshine! Roller Ball
* Dream on Dreamer Aromatherapy Spray
#soulday travel set
#soulday Oil

#soulday Spray