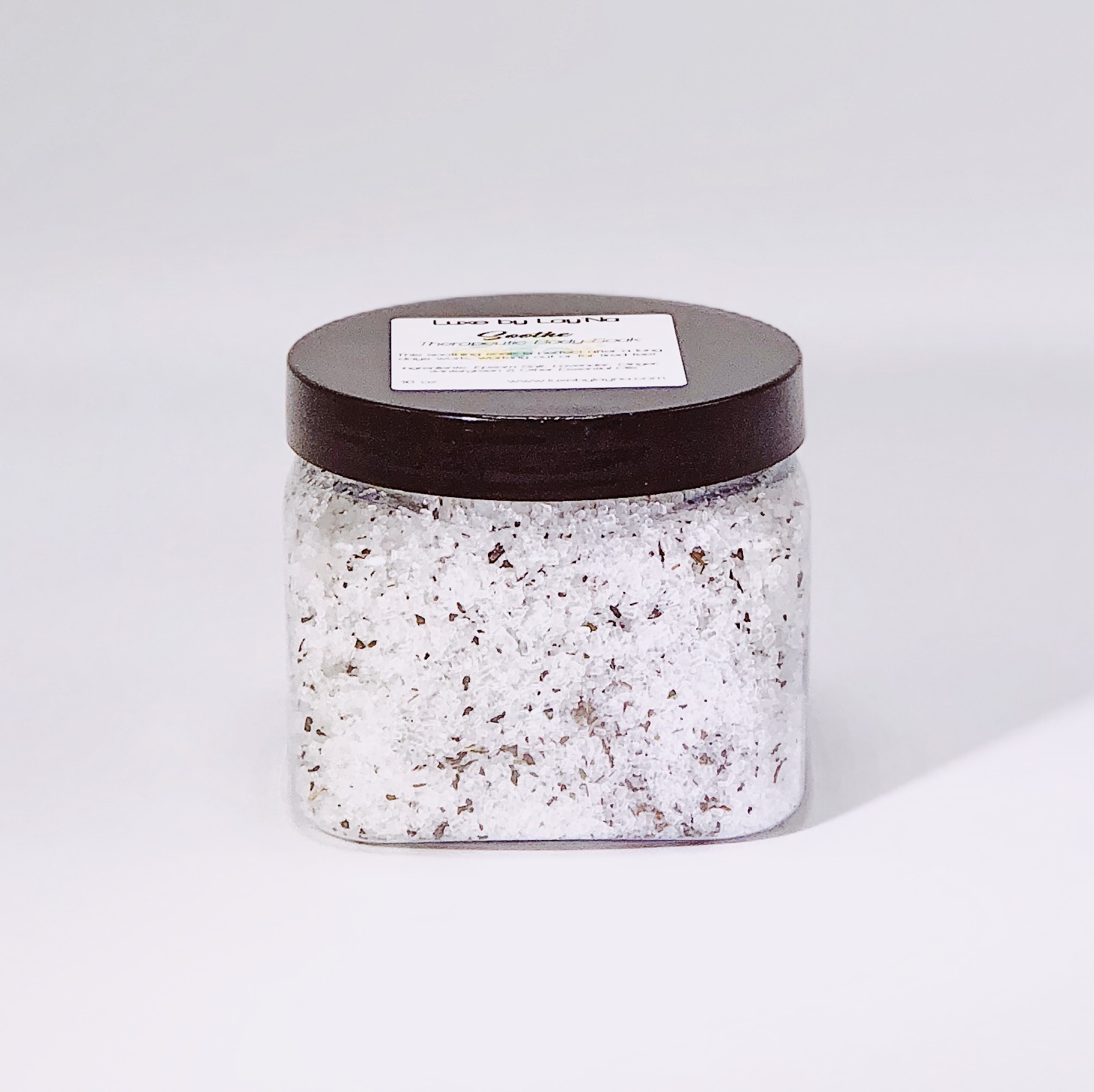 Soothe Bath Soak
This soothing soak is perfect after a long days work, a strenuous workout or your tired feet. This unique blend of oils soothe aching muscles, relieve swollen joints and detoxing impurities out of the body.
How to Use: Scoop a handful of soak and run under water while filling the tub. Sit, soak and relax the tension away.
Benefits: Epsom Salt helps to reduce swelling, Lavender calms the skin, Ginger is anti inflammatory, Sandalwood calms the nervous system, Peppermint relieves muscle and joint pain and Wintergreen increases circulation.
Tip: After enjoying a long, warm bath, complete this therapeutic self care with our #soulday Body Spray and #soulday Body Oil.
Ingredients: Epsom Salts, Lavender, Ginger, Peppermint, Wintergreen & Sandalwood. Infused with Peppermint Leaves.
16 oz