Chamomile + Jasmine Bath Soak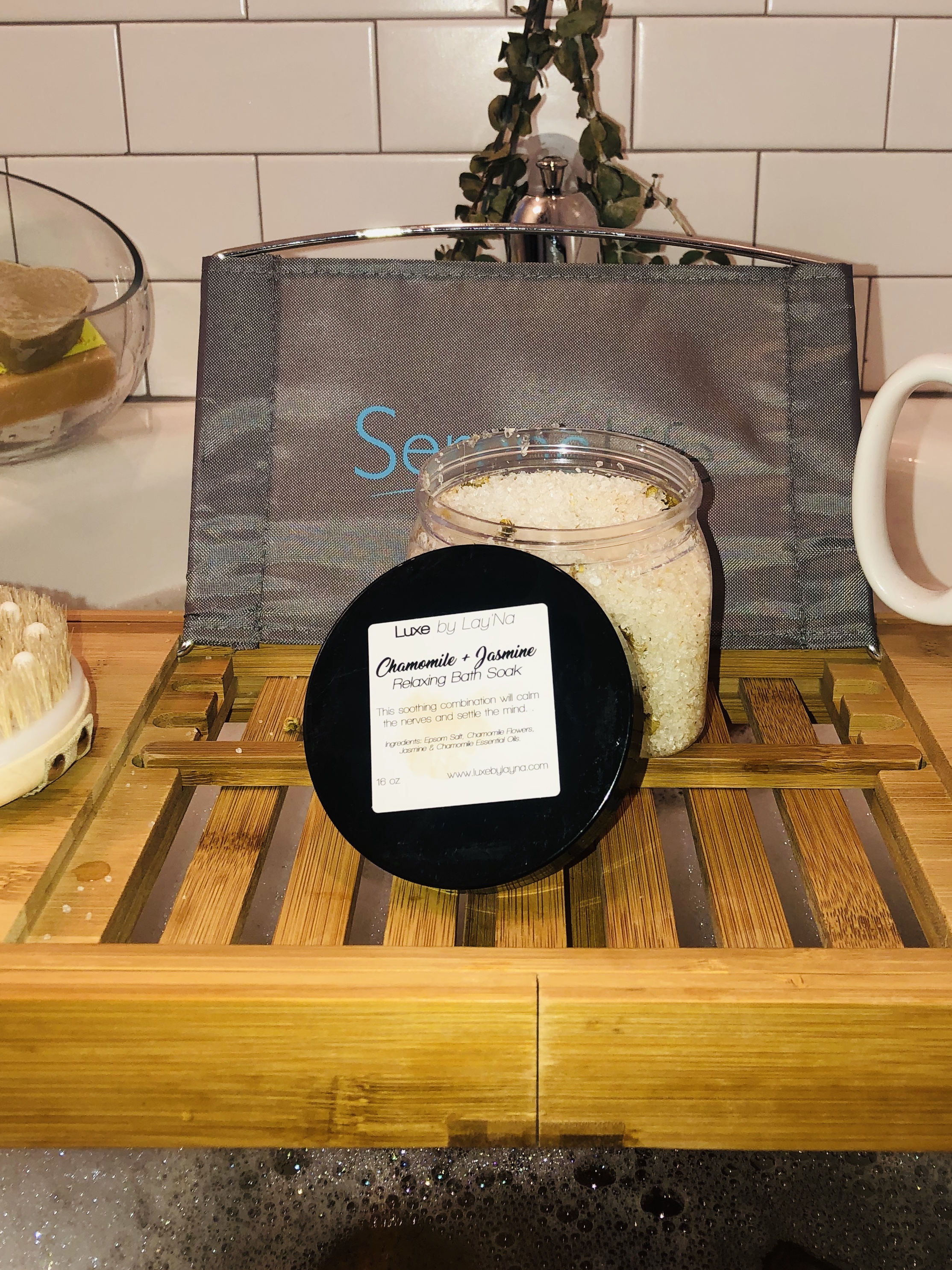 Chamomile + Jasmine Bath Soak
Our Chamomile + Jasmine Bath Soak will relax your mind, body and soul. This heavenly scent is instantly calms you down and elevates your bath time. This beautiful blend is infused with chamomile buds and essential oils to soften the skin.
How to Use: Scoop a couple of handfuls under hot water and allow soak to dissolve into bath. Sit back, relax and enjoy your luxurious bath !
Benefits: Epsom salt relaxes muscles, Chamomile softens skin and has anti-inflammatory properties, while Jasmine is a natural remedy for anxiety and emotional stress.
Tip: Use 2x a week to reset your nervous system while you relax your body and mind.
Ingredients: Epsom Salt, Chamomile & Jasmine essential oils. Infused with Chamomile Buds.
16 oz