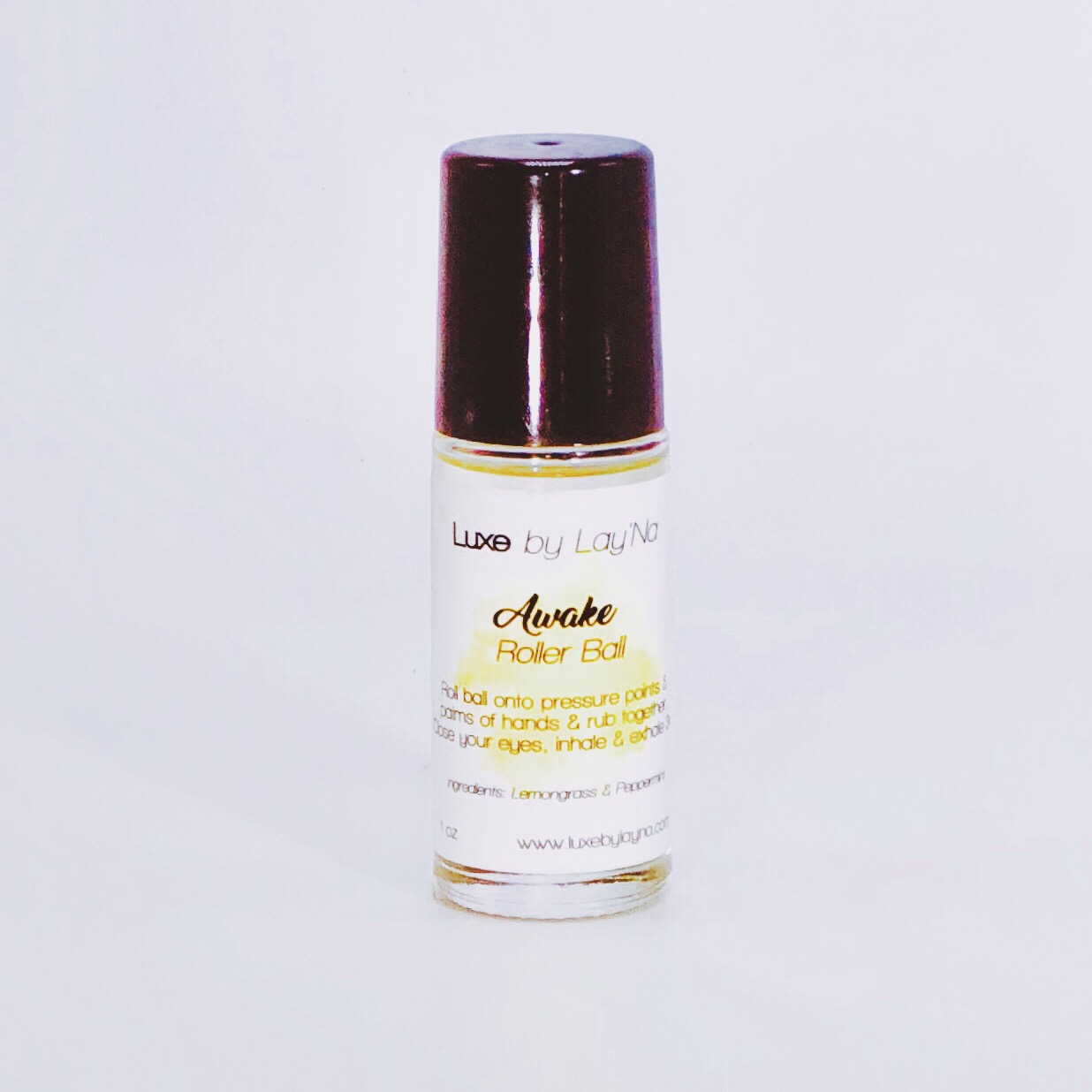 Awake Rollerball
Have a hard time waking up? Need a pick me up during the day? Awake Rollerball to the rescue! Rollerballs are a great way to take you aromatherapy with you wherever you go.
How to Use: Apply to pressure points and to palms on hands. Rub hands together, inhale, hold, and exhale slowly. Repeat 3x.
Benefits: Lemongrass has a bright and uplifting scent while Peppermint stimulates and wakes up the senses.
Tip: Keep a rollerball with you for when you need a pick me up during the day.
Scent Profile: Citrus Mint
Ingredients: Sunflower Oil, Lemongrass and Peppermint essential oils.
1 oz