Tea Tree + Lavender Skin Tonic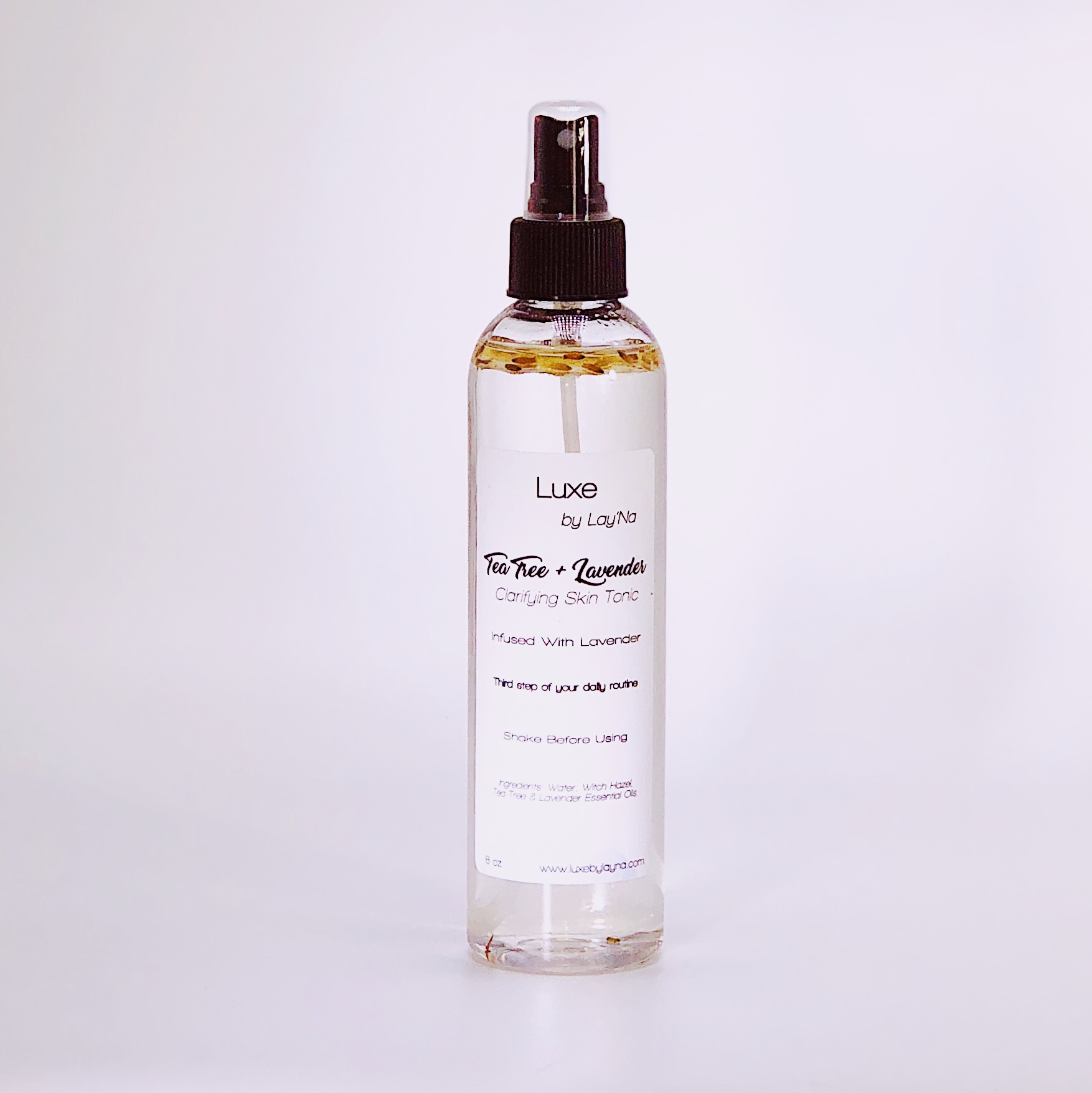 Tea Tree + Lavender Skin Tonic
Our Tea Tree + Lavender Clarifying Skin Tonic gets your skin back to its ph balance after cleansing.
How to Use: Shake before using. Once you have pre-cleansed with our Tea Tree + Lavender Skin Oil and washed your face with our Rosemary + Geranium Face Wash, spray tonic on face and let absorb into skin or stroke into skin with a cotton pad. Once absorbed into skin, follow up again with the Tea Tree + Lavender Clarifying Skin Oil as your moisturizer.
Benefits: Tea Tree helps to control oil and Lavender helps to soothe the skin. This combo is perfect for subsiding breakouts and irritation to the skin.
Tip: Put in the refrigerator during the summer months for a cool refreshing mist.
Ingredients: Water, Witch Hazel, Tea Tree & Lavender essential oils. Infused with Lavender Buds.
8 oz