Tea Tree + Lavender Clarifying Skin Oil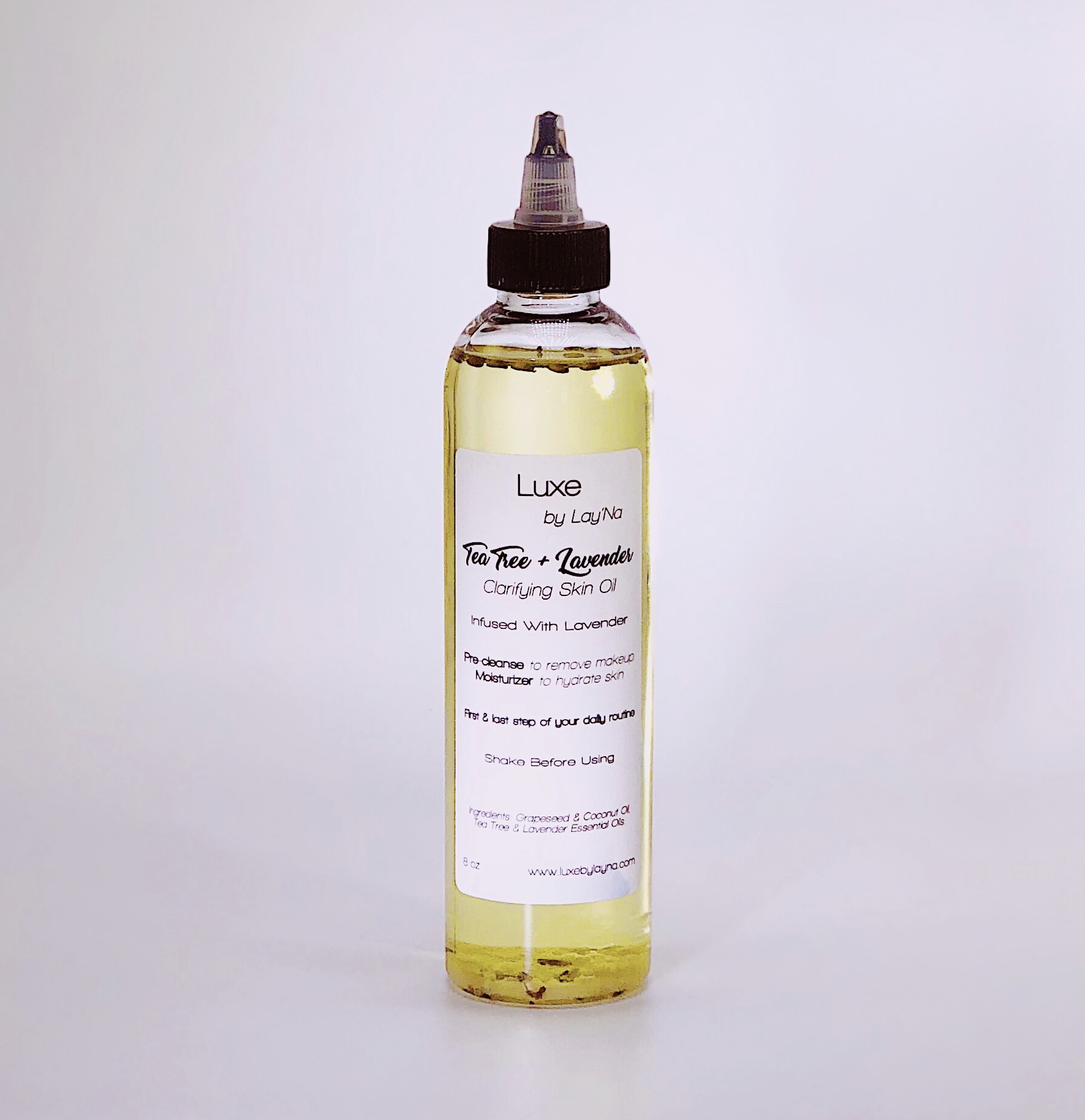 Tea Tree + Lavender Clarifying Skin Oil
Tea Tree + Lavender is the perfect blend for clarifying and balancing the skin. Infused with real lavender buds, this collection is designed for Normal, Oily and Combo skin.
Benefits: Grapeseed Oil helps to control oil without clogging pores and Coconut Oil penetrates the skin for a deep, gentle clean. Tea Tree helps to control oil and Lavender helps to calm the skin. This combo is perfect for subsiding breakouts and irritation to the skin.
Our Tea Tree + Lavender Clarifying Skin Oil has a dual purpose as it acts as your pre-cleanse and your moisturizer.
How to Use: Shake before using. As a pre-cleanse, massage into skin and rinse face with warm water or wipe off with damp washcloth, then pat dry. Our unique skin oil rinses clean and does not leave a residue. As a moisturizer, blend a few drops in your hands and then massage or pat into the skin.
Next Step: After using Skin Oil as pre-cleanse, wash face with our Rosemary + Geranium Face Wash.
Tip: Have a moisturizer you absolutely love? Mix our skin oil with it or press a layer on top for extra hydration.
Product Info: Coconut oil may solidify if product gets too cold, Just boil some hot water, pout into bowl and let product sit for a few to melt product. Can also be popped in the microwave. Start with 20 sec and repeat if necessary.
Ingredients: Grapeseed & Coconut Oil, Tea Tree & Lavender essential oils. Infused with Lavender Buds.
8 oz