Rose + Orange Hydrating Skin Tonic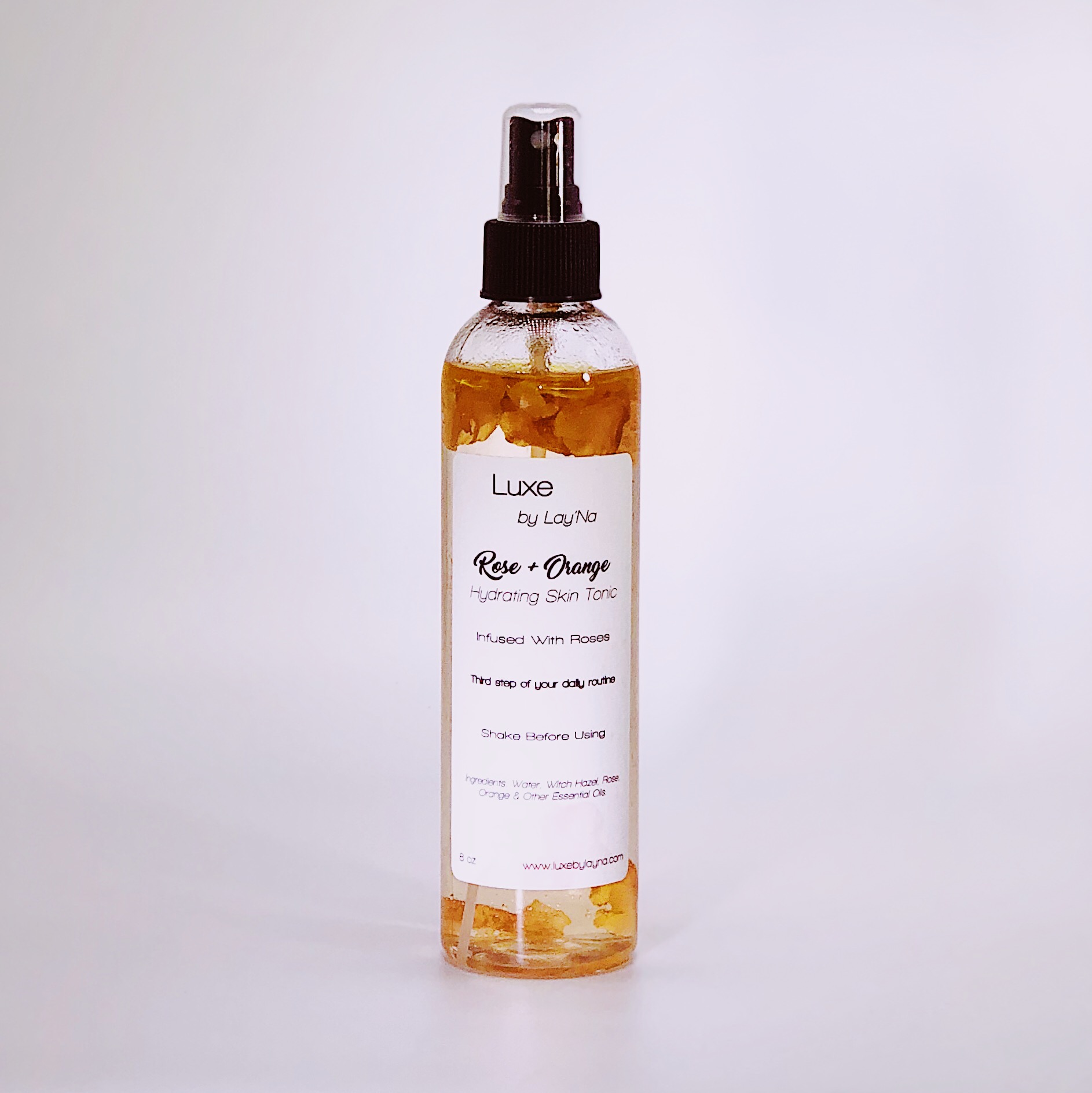 Rose + Orange Hydrating Skin Tonic
Our Rose + Orange Hydrating Skin Tonic gets your skin back to its ph balance after cleansing.
How to Use: Shake before using. Once you have pre-cleansed with our Rose + Orange Hydrating Skin Oil and washed your face with our Rosemary + Geranium Face Wash, spray tonic on face and let absorb into skin or stroke into skin with a cotton pad. Once absorbed into skin, follow up again with the Rose + Orange Hydrating Skin Oil as your moisturizer.
Benefits: Witch Hazel tones the skin, Rose Oil hydrates and Orange Oil clarifies while brightening the skin. Both work with the skin and promote a healthy glow.
Tip: Also mist the skin after applying Skin Oil to lock in moisture for the entire day.
Ingredients: Water, Witch Hazel, Rose, Orange, Rose Hip & Geranium essential oils. Infused with Rose Petals.
8 oz