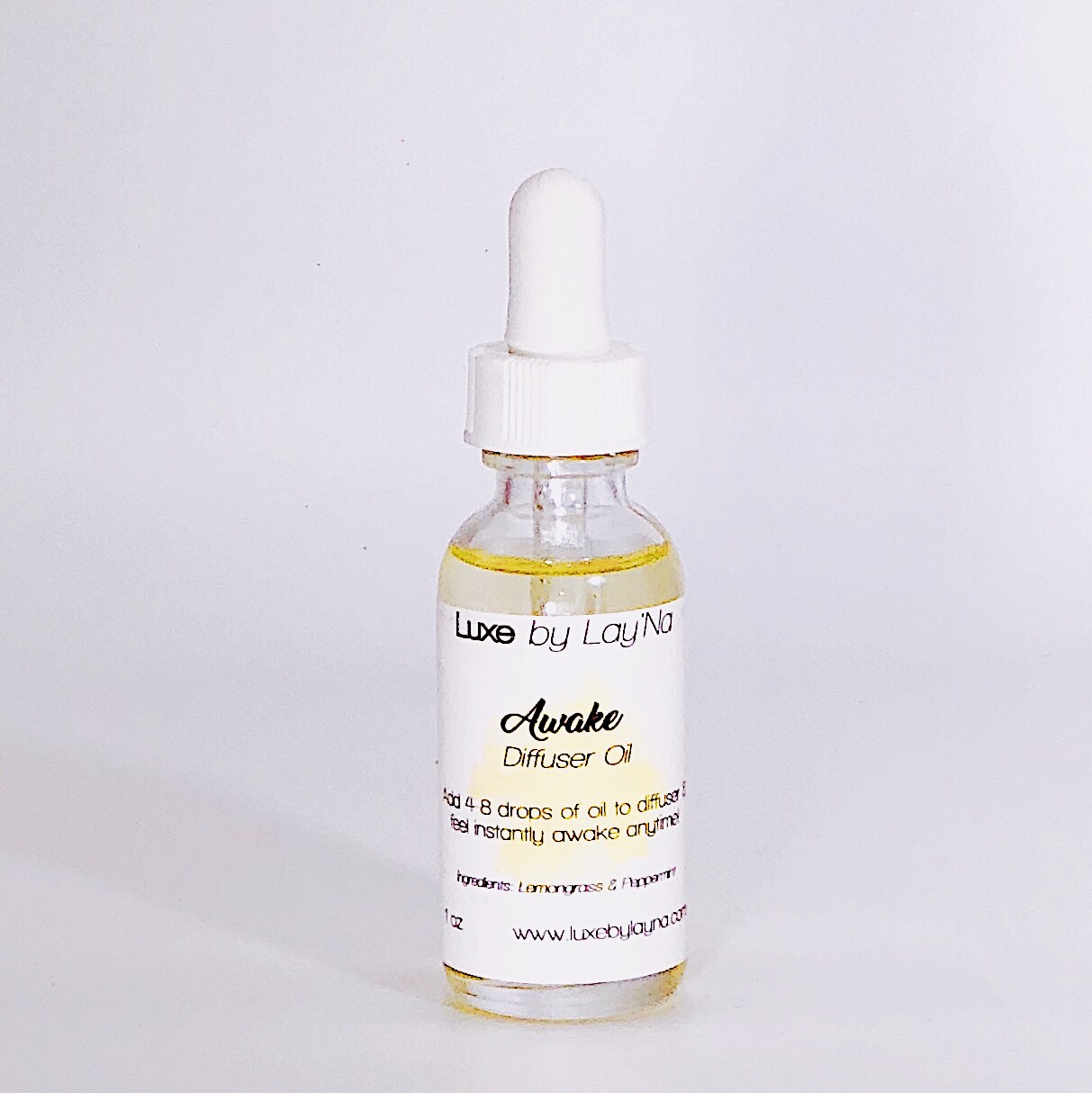 Awake Diffuser Oil
This invigorating blend is perfect for waking you up in the morning and getting you started for your day!
How to Use: Add 4-8 drops of oil into diffuser filled with water.
Benefits: Lemongrass has a bright and uplifting scent while Peppermint stimulates and wakes up the senses.
Tip: Place a diffuser on your vanity or where you get ready for the day. Having this blend on while getting dressed will have you awake, energized and prepared to take on the day!
Scent Profile: Citrus Mint
Ingredients: Lavender and Peppermint essential oils.
1 oz